About GRI Construction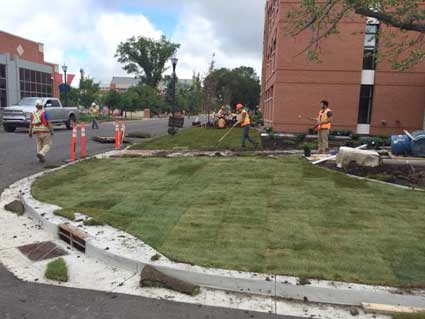 GRI Construction Group is a diverse, local construction company that has qualified individuals who perform quality work and specialize in their divisions. They are a commercial concrete contractor that specializes in place and finish, sidewalks, walkways, approaches, curbs, and everything in between. Their steel division specializes in structural steel building install and erection from start to finish and they also do piling for all structural slabs, grade beams, and foundations. Their crews are qualified operators for demolition, excavation, commercial land developments, and commercial snow removal services.
One call does it all!